TOTE-IT BROCHURE REQUEST
With it's patented design, the Tote-It oil skimmer is a dependable and effective means of removing oil from water.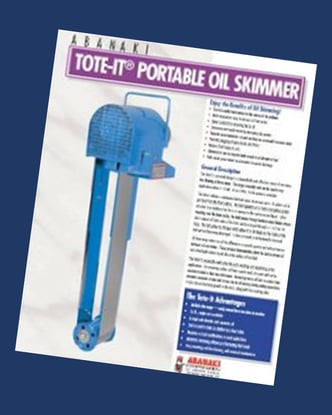 The single assembly unit can be used in any application where 115 VAC, 60 Hz power is available. The Tote-It belt oil skimmer utilizes a continuous belt and wiper to remove up to 12 gallons of oil per hour from the fluid surface.The advantages are:
Multiple site usage — easily moved from one place to another.
Can be used in tanks as shallow as a few inches.
Requires no tank modifications in most applications.
Simply fill out the form and you will have immediate access to the brochure.