SUPER EASY GUIDE FOR SELECTING WORLD BEST OIL SKIMMERS
A Must-Have product shopper for selecting oil skimmers.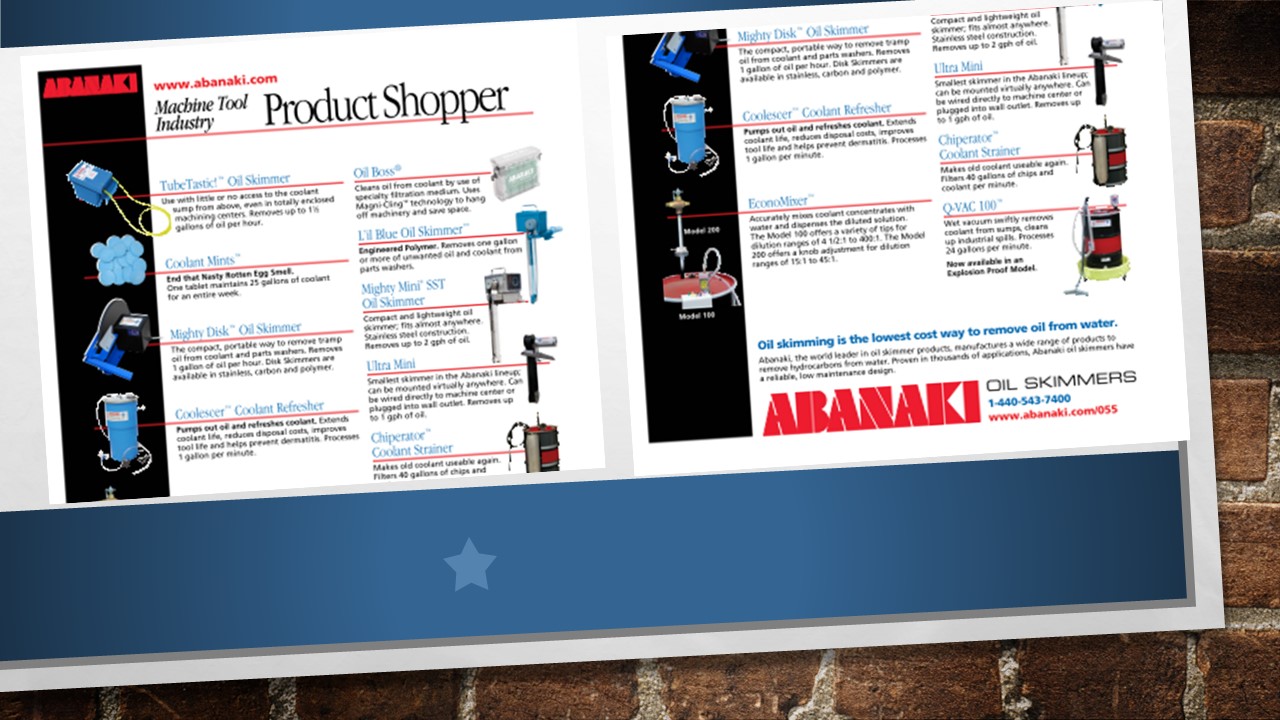 Have you ever looked at your coolant and wondered what skimmer would work best with your application but did not want to commit to calling a sales representative? Well, we here at Abanaki realize that sometimes you want to know what you are looking for before you want to head to the market to buy it.
Simply fill out the form to get your oil skimmer product shopper.