OIL SKIMMING BELT MATERIAL TEST KIT REQUEST
Will Your Oil Pick Up?
Get Sample Materials to Test Your Oil
Thank You for requesting our Oil Skimmer Belt Material Test Kit.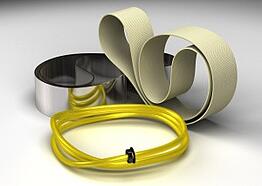 This kit includes belt and tube samples that are sutiable for your application that you can test at your facility to see if your oil picks up. Fill out the form below and a sales person will send out your materials in the mail as soon as possible.