MODEL MB BROCHURE REQUEST
Thank yo

u for asking for our Model MB Product Brochure.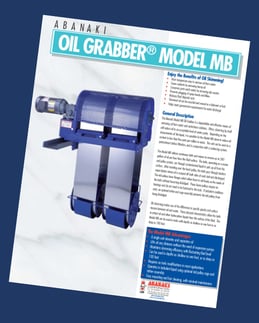 The Abanaki Model MB oil skimmer utilizes continuous belts and wipers to remove up to 200 gallons of oil per hour from the fluid surface.
The belts, operating on a motor and pulley system, run through contaminated liquid to pick up oil from the surface.

Simply fill out the form and you will have immediate access to the brochure.