LI'L BLUE BROCHURE REQUEST
Thank yo

u for asking for our Li'l Blue Product Brochure.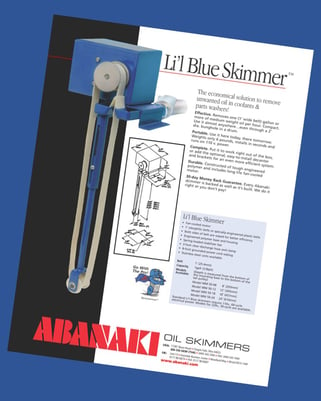 The economical solution to remove unwanted oil in coolants and parts washers!
It removes one or more gallons of medium weight oil per hour and its lightweight design makes it portable.

The Li'l Blue is constructed of tough engineered polymer and includes long life fan-cooled motor.
Simply fill out the form for direct access to the brochure.