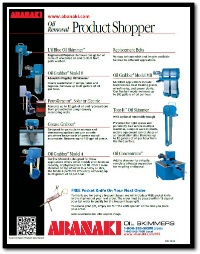 Have quick and immediate access to all product infromation. This informational guide has:
1. Photos and product description of all of Abanaki's oil skimmers.
2. A clickable link that will take you to more detailed product information.
Fill out the form and you will have immediate acces to the Line Card.