EconoMixer™ 150 Brochure Request
Thank yo

u for asking for our EconoMixer™ 150 Product Brochure.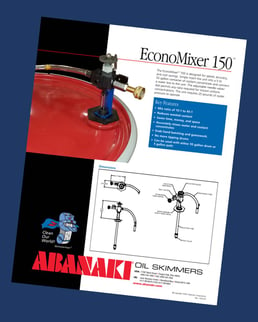 The EconoMixer™ 150 is designed for speed, accuracy, and cost savings. Simply insert the unit into a 5 to
55-gallon container of coolant concentrate and connect
a water line to the unit.

Simply fill out the form for direct access to the brochure.