ECONOMINI BROCHURE REQUEST
Thank yo

u for asking for our Economini Product Brochure.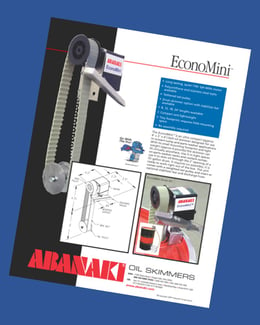 The EconoMini coolant sump skimmer is an ultra-compact belt oil skimmer designed for use in coolant sump and parts washer applications. The skimmer can fit in tight spaces where other skimmers can't.

Simply fill out the form for direct access to the brochure.