THE DNAPL REMEDIATION WHITEPAPER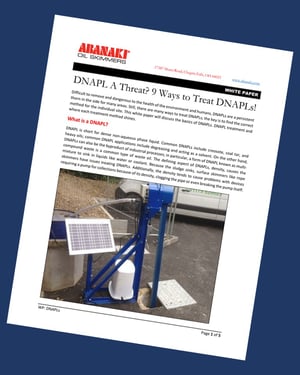 DNAPLs, or Dense Non-Aqueous Phase Liquids, can cause marssive problems in machinery and groundwater. More difficult to collect than the average floating oil, specialized methods are required to collect the pollutant.
In this whitepaper, you will learn about:
The nature of DNAPLs and their environs

The threat DNAPLs can pose

Methods for treating DNAPLs
Fill out the form to the right to receive your free DNAPL Remediation Whitepaper.