COOLANT MINTS BROCHURE REQUEST
Thank yo

u for asking for our Coolant Mints Product Brochure.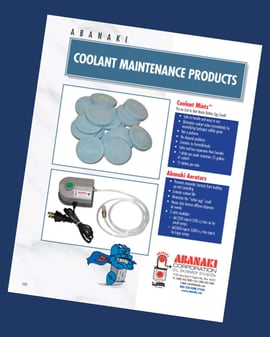 Put an end to that nasty rotten egg smell with Abanaki Coolant Mints.
These tablets are safe to use and contain no formaldehyde.
Coolant mints are not a perfume and they eliminate odors immediately by neutralizing hydrogen sulfide gases.
Just 1 tablet a week can maintain 25 gallons of coolant!

Simply fill out the form for direct access to the brochure.