CHILLYBOX PANEL CHILLER BROCHURE REQUEST
Thank yo

u for asking for our ChillyBox Panel Chiller Product Brochure.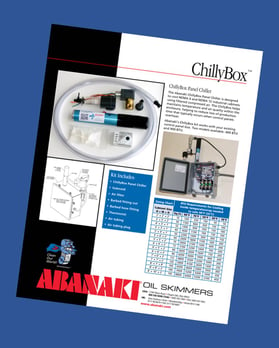 The Abanaki ChillyBox Panel Chiller is designed to cool NEMA 4 & NEMA 12 industrial cabinets using filtered compressed air.
The ChillyBox helps maintains temperature and air quality within the enclosure, helping to reduce loss of production time that typically occurs when control panels overheat.
It works with your existing panel boxes!

Simply fill out the form for direct access to the brochure.